Specialized Wireless "Turbo Pro Computer"
I wanted to use the new Specialized Turbo Pro Computer but the distance was too great from the handle bars to the wheel for the computer to work. I found a 3/4" PVC Saddle at the hardware store and found it would snap onto the stem. By removing the inside liner from the mount you can place it on a 3/4" union. See below.
3/4" PVC Saddle 3/4" Union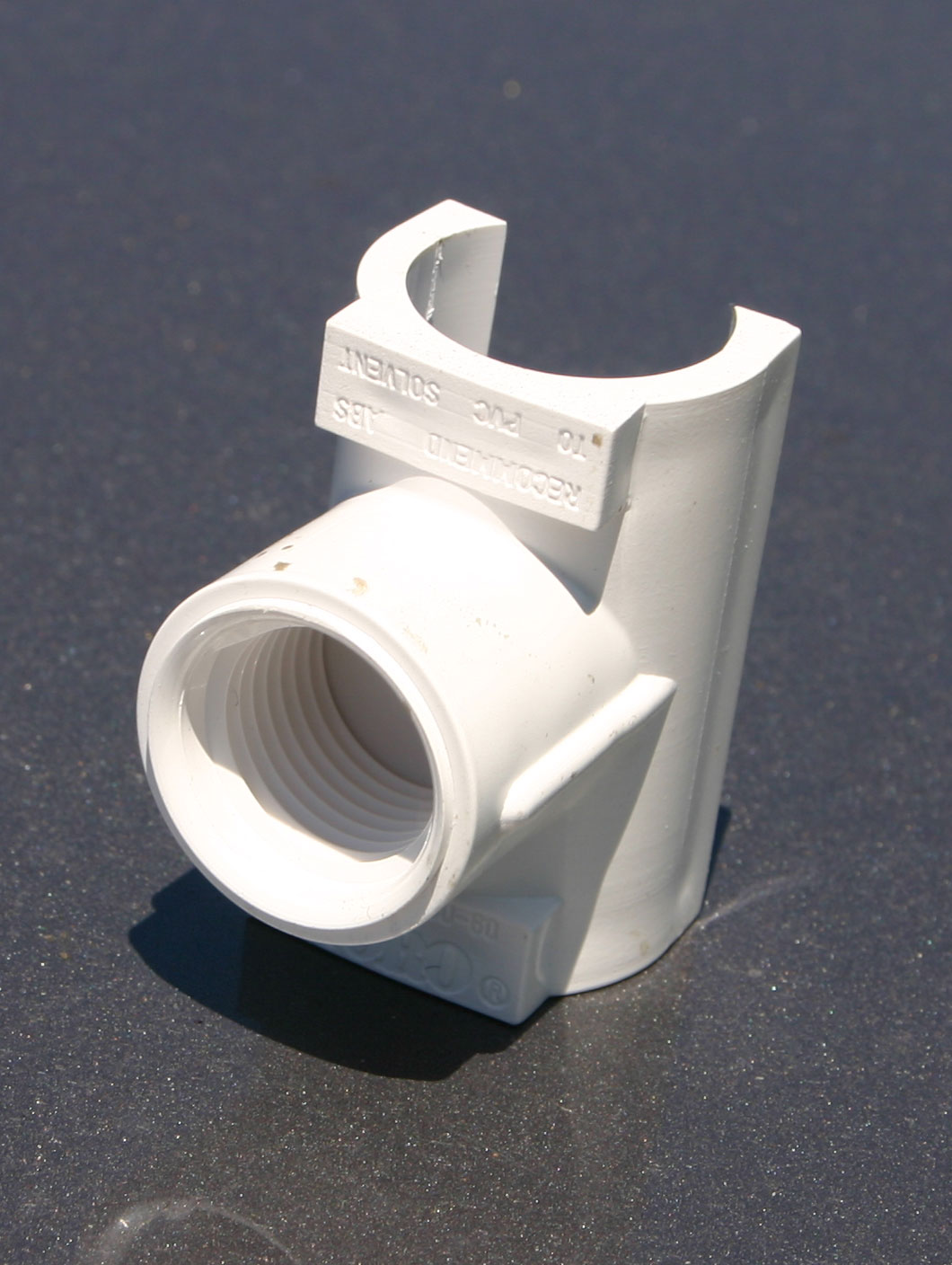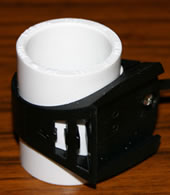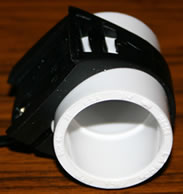 I then cut a notch in the pipe fitting part of the saddle and used PVC cement to attach the union to the saddle. See below. The black stuff is PVC glue. It needs to be painted to look better but this is still a prototype.
Here is a side view of the stem. The device in front is a T adapter with my heart rate monitor. I felt the T adapter was not a safe solution.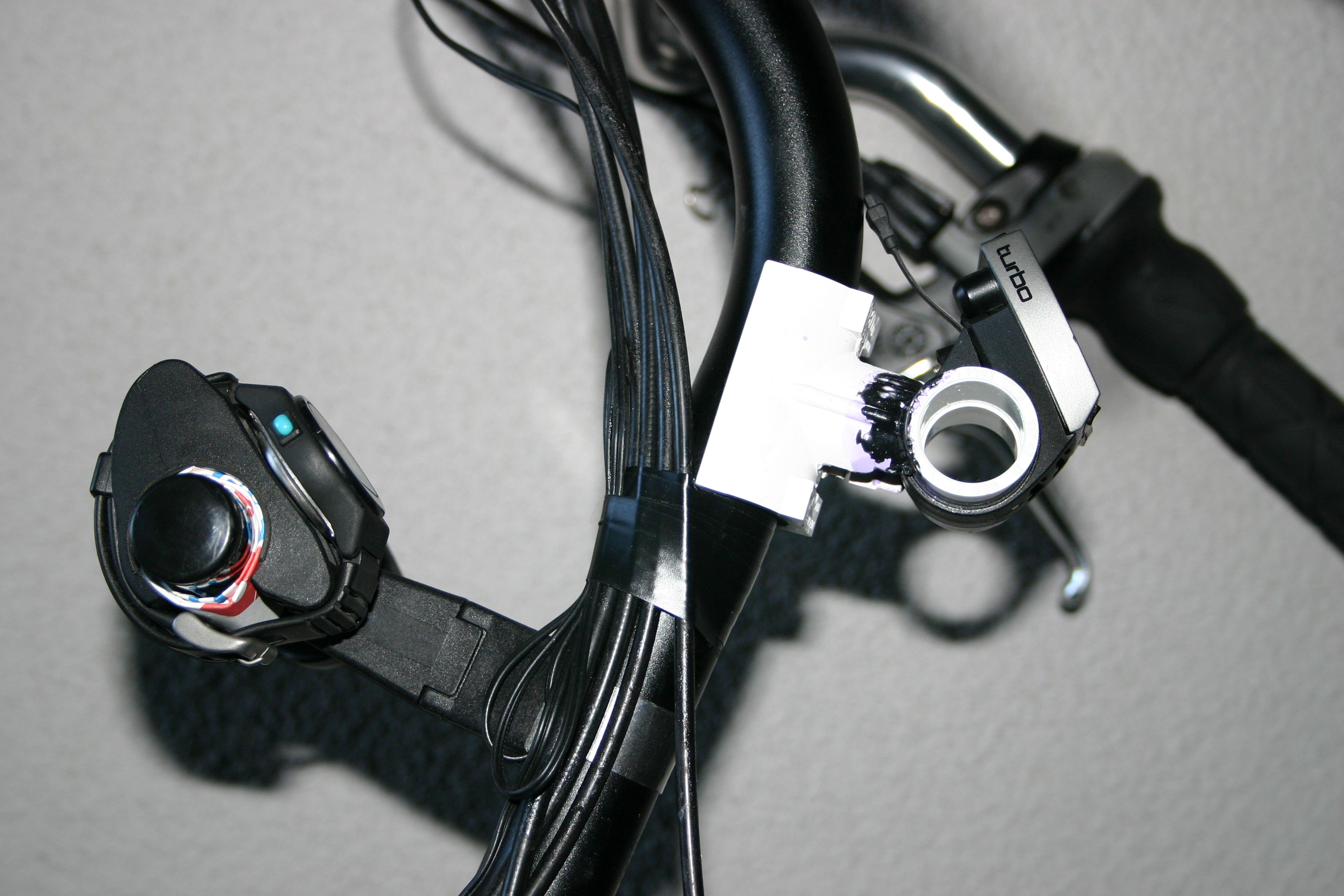 Here you can see the T adapter and my saddle. My legs sometimes hit the T adapter when ridding. That is why I went with the saddle. I feel it will be safer, easier to read and easier/safer to change modes.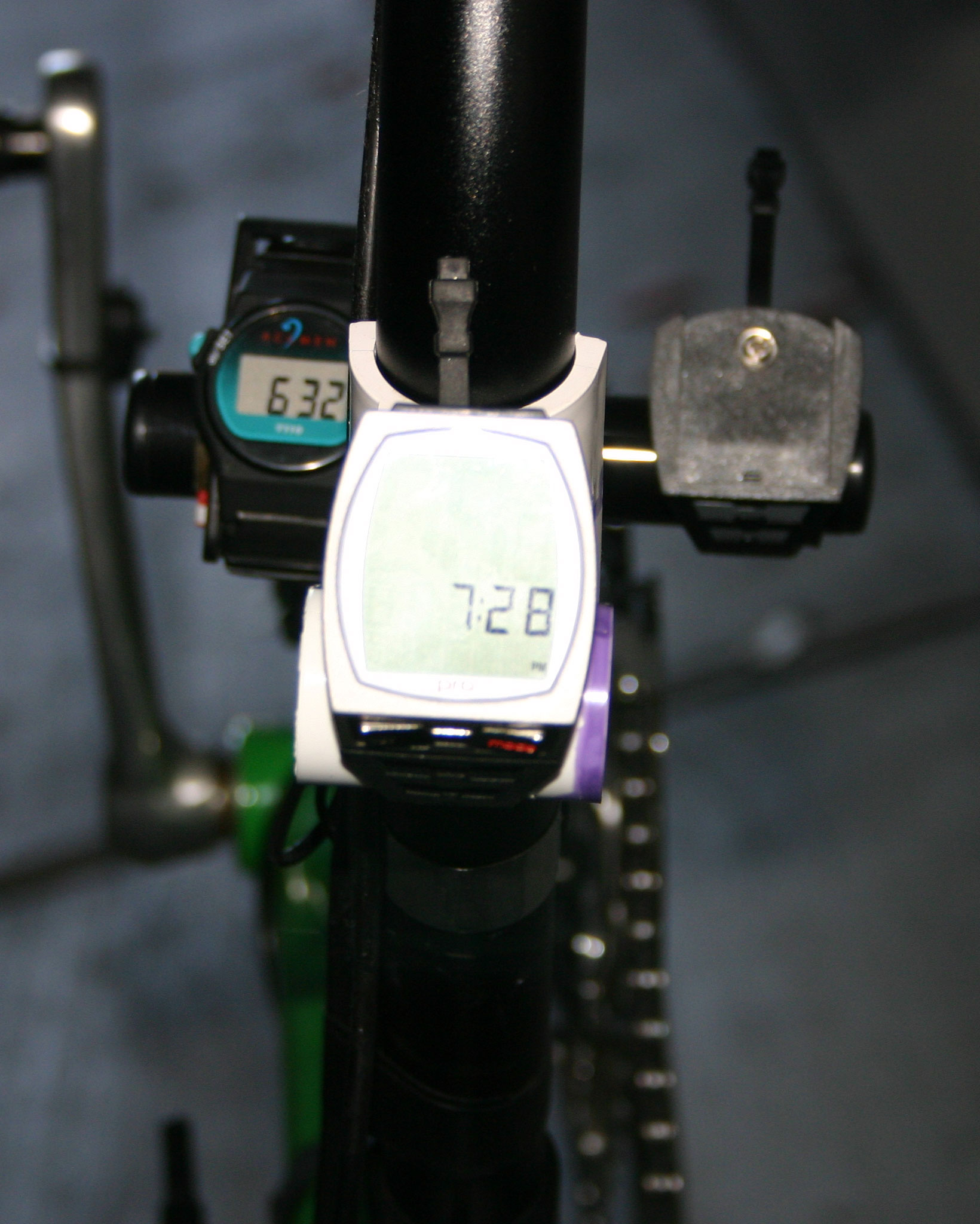 The above did not work. The PVC glue was not strong enough and the saddle broke.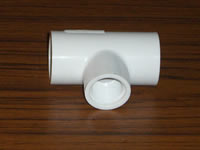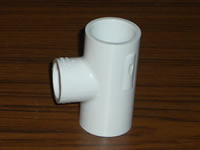 ;
I switched to a T adapter (see above), a short nipple and then used a dremel drill to make a hole (see below).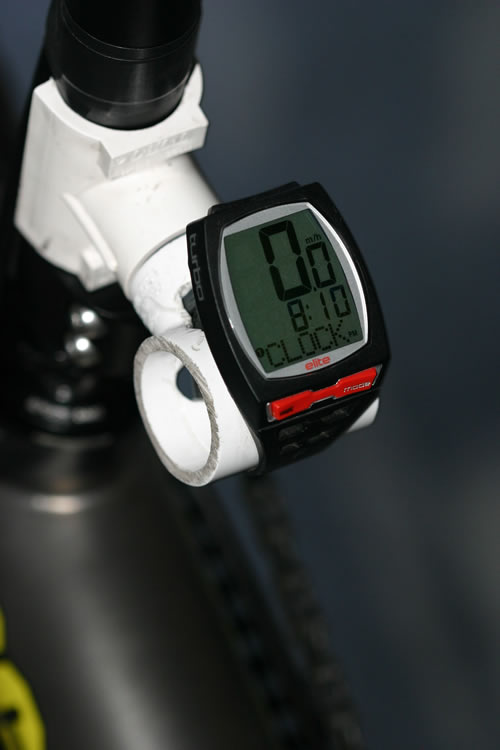 Below is a side view of my saddle. It works very well.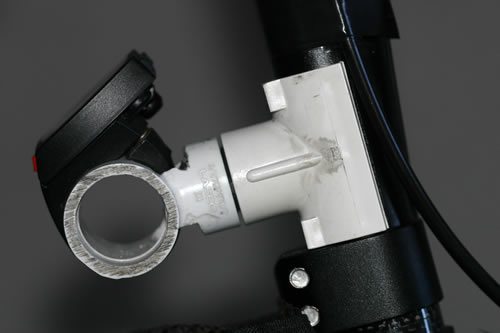 Another view of the final saddle. I have been using it for about a year.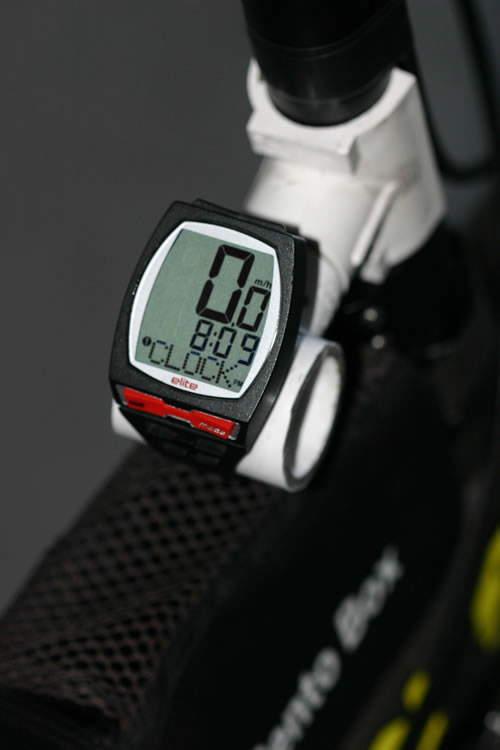 If you want to steal this idea, feel free to send lots of money or an email of thanks.