Here is a picture of my old Giro with my fastback "www.fastbacksystem.com" hydration system and tool bag.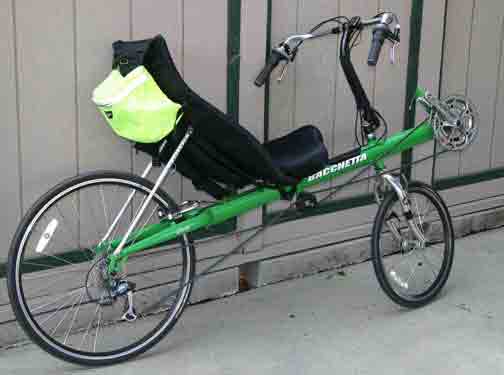 Here's the same bike with Nanda's tail box on it. The fastback is still in place.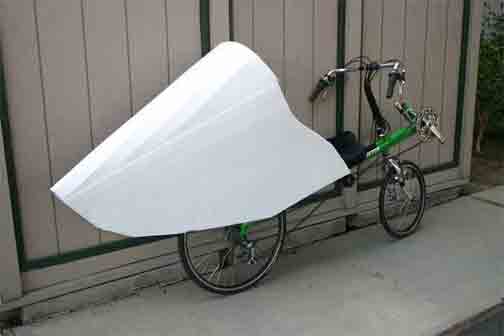 Another view of the tail box.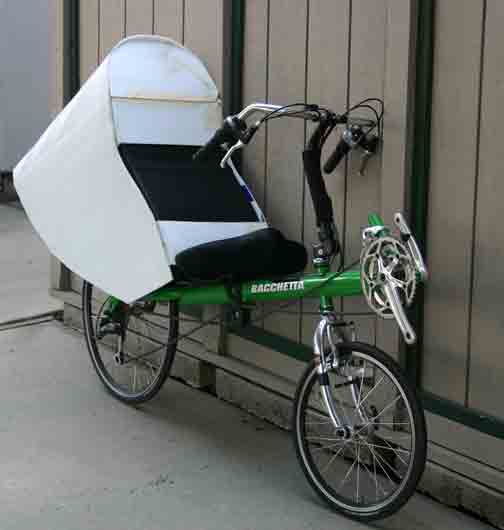 Here's Pierre's bike with a Mueller fairing, Angletech Aerotrunk, and body sock.
Wild looking.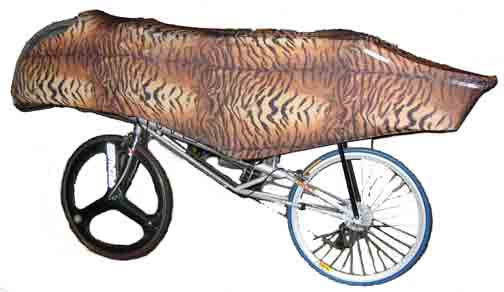 I like Nanda's setup a little better. Zzipper fairing, Angletech Aerotrunk, and a body sock by Melanie at "FreeFormFashions"
Melanie does some pretty great things with fabrics.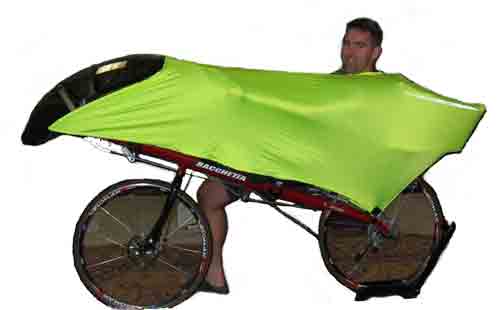 I am looking forward to Pat, at "www.terrcycle.com" announcing his tail sock for the M5 seat. It should be lighter weight than the Aerotrunk. I am hoping it will be longer than the Aerotrunk, more like Nanda's tailbox above.